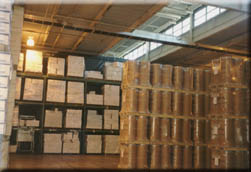 In today's market, many companies incorporate their ocean marine policies with their inland marine policies.
AMI has experience in handling inland marine policies which may include building fires, water damages, and theft.
We have capabilities/resources to assist with:
Inventorying
Accounting (selling price figures)
Ascertaining market values of commodities based on inventory review.

Over the years we have handled large claims including roof collapses, warehouse fires/floods, warehouse thefts and business interruption losses.