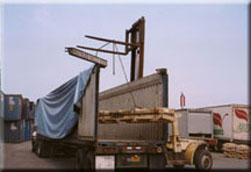 AMI can provide logistic consulting in regard to the proper stowage position in containers, weight distribution and proper blocking and bracing.
We are experienced in logistical planning of cost-effective routes in domestic movements. We also can provide insight in minimizing the handling of the cargo in order to reduce the risk of potential claims.
We would be happy to meet with your company and discuss our logistical experience and knowledge.